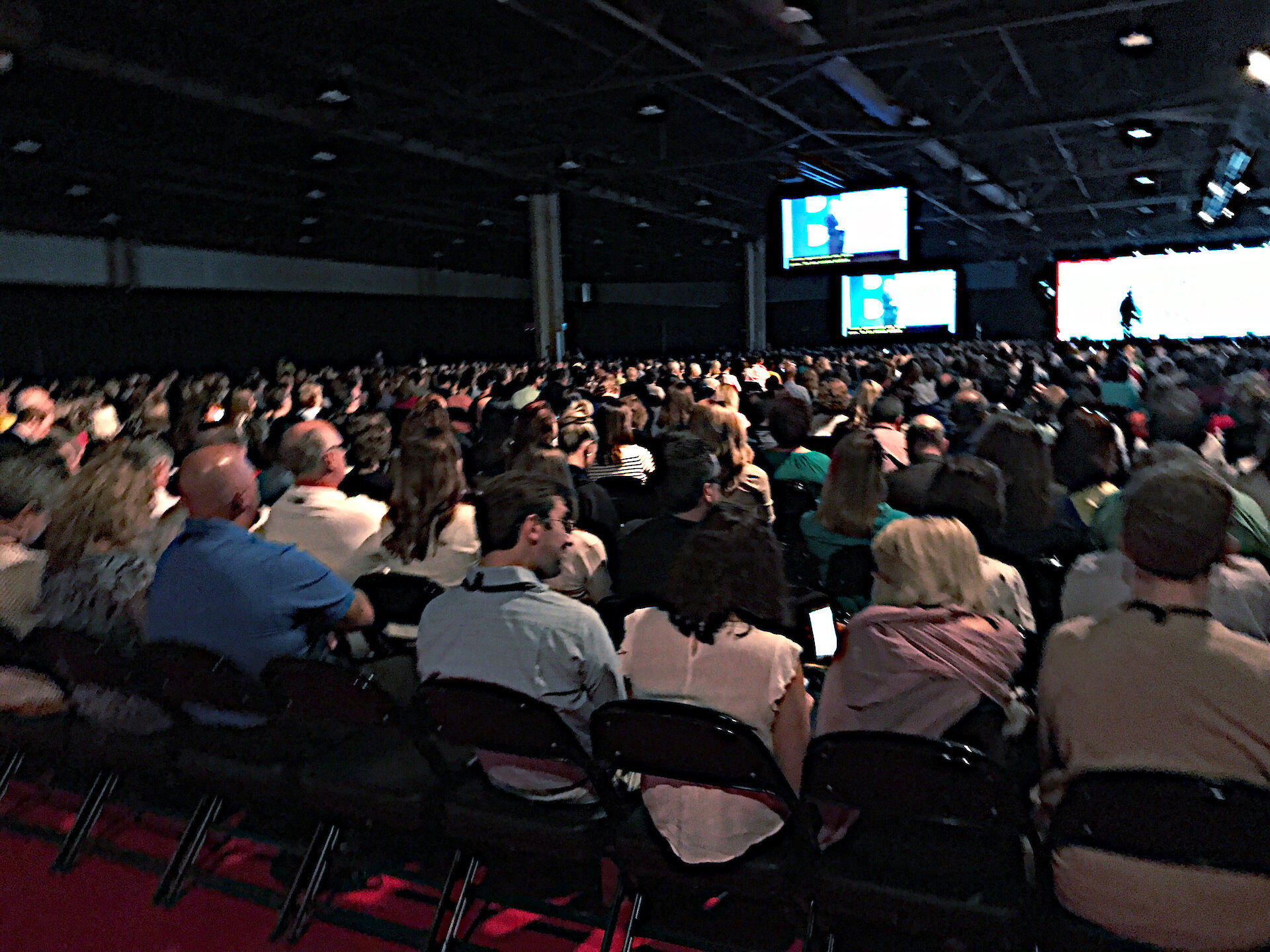 Making a successful appearance at trade fairs
Seminar objective
Participants will be enabled to start trade fair work well prepared, motivated and oriented towards success. The essential requirements for successful behaviour at the exhibition stand will be discussed and practised. A higher level of successful outcomes at trade fairs is the aim.
Seminar content
Addressing trade fair visitors
Effective conversation openings
The correct assessment of a potential customer
The most important discussion techniques during the trade fair dialogue
The importance of body language for the assessment of the trade fair visitor
How do I identify important customers?​​​​​​​
Targeted conversational skills​​​​​​​
How do I make optimum use of the available time?
The right attitude to trade fair work​​​​​​​
The psychological basis of a trade fair discussion​​​​​​​
In what proportion should questions, active listening and one's own arguments stand in relation to each other?​​​​​​​
Behavioural training for trade fair dialogues (manner, body language, physical appearance)​​​​​​​
Skilful closing techniques​​​​​​​
How do I end a conversation politely?
Following-up contacts made at a trade fair
Methodology
Interactive and experience-oriented exchange
Practical exercises
Trainer input
Tips for transferring learnings into everyday life
Group input and advice
Target audience
The trade fair training is aimed at managers and employees of all industries responsible for participation in a trade fair who want to successfully maximize their company's presence.
Further information
Successful exhibition appearances do not come about out of the blue: Only those who are well prepared, motivated and competent in their approach to exhibition stand planning and exhibition preparation can successfully convince visitors of their own sales message. This includes optimal self-presentation and appropriate behavior of all employees and managers at the trade fair stand. In this way, the success of your trade fair presence can be significantly increased.
Our exhibition organization seminar takes place in small groups with a maximum of nine people. Over two seminar days the exhibition training offers numerous opportunities to exchange experiences with our trainers as well as with other participants.
In our trade fair training courses, you will learn all the important basics for your own personal trade fair success: What is trade fair marketing? What should a trade fair stand have? And how do you get trade fair visitors to your stand? We show you the most important conversation techniques during the trade fair conversation and its psychological basics. In our trade fair training, you will learn how to distinguish important customers from chance visitors and how to open every trade fair conversation in a friendly manner, conduct it quickly and purposefully, and end it successfully. It shows you how to appear competent in front of a professional audience, how to shape your voice and body language, and how to improve your product presentation at the trade fair. How do you present yourself and your products professionally at the trade show booth? How do you adhere to the dress code appropriately and what do you need to consider when dealing with visitors from other cultures? In our trade fair marketing seminar, you will learn how to deal with difficult visitors and how to master even stressful presentation situations with confidence. We will show you how to arouse interest in the product even among visitors who are not specialists in the field, how to find out their actual intentions and needs, and how to optimally present the product in an individually adapted way.
Further seminars
Inhouse
We would be happy to conduct all of our open seminars for you in an adapted form as an in-house seminar.
Testimonials
What I particularly liked about this trade fair training was that individual questions were addressed and practical exercises were used.
I found the working atmosphere in this seminar very pleasant!
I found the number of really usable tools that I think can be implemented in reality remarkable.
I can rate the trade fair training of the Management Institute Dr. A. Kitzmann VERY GOOD after attending my seminar.
Dates and Locations
( 4 Dates )
Period
Location
Duration
Price
Period:
12.12.2022 - 13.12.2022
Period:
02.02.2023 - 03.02.2023
Period:
10.08.2023 - 11.08.2023
Period:
14.12.2023 - 15.12.2023